Updated: Jan 1, 2020
There are good days, as well as bad days, but I will never regret my beautiful baby. When I look at him, I see a bright future ahead of not only him, but me. Along with the support of others, it has been a journey of raising him. If you're in my shoes or were in my shoes, you can overcome being a young mother. It will not always be rainbows and sunshine, but your hard work will pay off. I remember in November, after my school's homecoming game, I had just remembered my period was two days late. I shrugged it off, believing that my cycle would still come and everything would be just fine. Soon, little cramps bothered me as I was shelving and restocking merchandise at Bath and Body Works around Black Friday and the following weekend.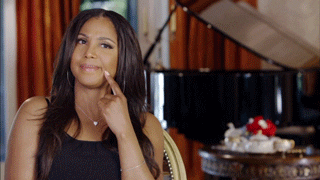 Nevertheless, I called a friend for advice, still hoping that I was not pregnant. The piece of advice that stood out to me the most was "the pregnancy test it the only true way of knowing your pregnant." After Thanksgiving Break my parents sent me back to school. I was finally able to purchase a test. When unboxing the test, I looked up to the sky and said "God be with me". I went into the restroom of my dorm, not even a second went by and two lines appeared. No tears, no breathing, the world had stopped. I quickly realized one little decision of "hanging out" with my boyfriend turned into a big change in my life. After telling my boyfriend I thought all day about what to do next. I was heartbroken. I thought about my life and what would happen next.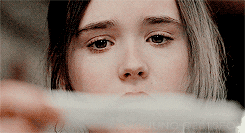 I thought about what my parents would say and how the people around me would be effected by my pregnancy. Telling my parents was a relief but knowing they were hurt as much as I was damaged me. Being that I am preacher's daughter, society always made me think that there was a high standard I had to uphold. There were so many different looks and rumors that I would receive. People actually looked up to me, and for them to look down on me certainly hurt my heart. I know I had disappointed many people, especially my father who had taught me right from wrong. We didn't always see eye to eye, and it seemed as if things had gotten much worse during my pregnancy. I would lock my door and cry for hours because of the damage that had been done. I was in the middle of my college career with no money in the bank. I could get a job, but it would possibly take a toll on the amount of stress and despair I already faced.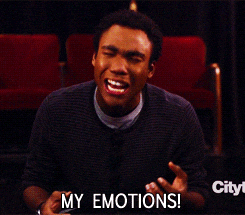 Months before my son arrived, I became a member of Tau Beta Sigma National Honorary Band Sorority. While pledging, I had line sisters that helped me every step of the way. I can never forget my boyfriend being my greatest help, while he was pledging Kappa Kappa Psi and trying to keep my head from dropping. Even though I felt as if nobody in the world was dealing with my problem, I felt terrible for him having to be in the same boat as me, although he wasn't carrying the baby. Although I dealt with rumors, fake friends, enemies and morning sickness, indigestion, stomach aches and headaches, all of that quickly left my mind on July 31st of 2019. Seeing my son made me the person who I am today. It hasn't been easy, but most days I've kept a smile on my face because my son needs me. His father, and his father's family, along with my family have helped me greatly and I appreciate them more than ever. I pray that I am able to take care of my son, along with giving him all of his needs and wants. I want the best life for him, and I want him to be better than me.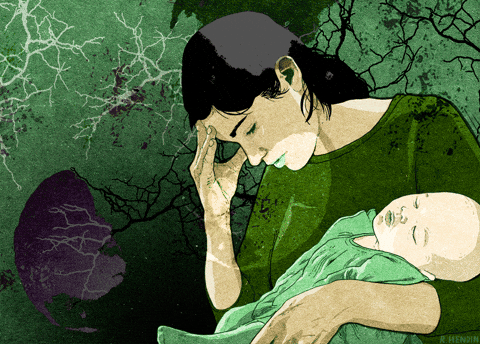 My message to young mothers, especially young black mothers because there are so many stereotypes and statistics against us is to keep your head up. Hold your head high above the clouds, remain humble, stay driven and ready to do whatever you can for your child. Be positive. Postpartum depression was my worst nightmare and I had never encountered anything as bad as it was. I learned that talking to God, talking to family as well as friends helped me out of a dark place. Being back in school with friends and marching in the greatest band in the land helped my happy meter to rise. I found writing as an avenue for my depression and so can you. My last message to young black mothers is to keep your child first, do what's best for your child and make sure you have time for yourself so that you can be on top as well. If you have to eliminate friends or family to have the best life for you and your child, do just that. Be the bigger person. Strive for the moon, and if you possibly can't reach it, land on the stars. You are a star and your light shines bright. Shine for your child and be their best advocate.